SERVICING THE BULK CONTAINER INDUSTRY
Servicing bulk cargo equipment is a BIG job.
Bulk Cargo is commodity cargo that is transported without individualized packaging in large quantities over large distances. Our niche is cleaning a variety of bulk containers for companies that transport products, chemicals, and food nationwide. To be effective in cleaning and providing maintenance on these bulk containers, a company must be dependable, organized, and honest. Quala has made it our specialty to provide a superior service to this market. With a plethora of knowledge in cleaning methods for bulk cargo containers and the largest network in North America, we are setting a new standard in our industry.
These are the

Container Types

we clean.
We also offer a variety of service options for container types, including:
Tank Trailers – IBC/Tote Containers – ISO Containers– Railcars – Roll-Offs – FRAC Tanks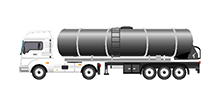 TANK TRAILER
A tank truck or tanker truck or tanker is a motor vehicle designed to carry liquified loads, dry bulk cargo or gases on roads. Tank Trailer Cleans comprise the majority of Quala's Annual Revenue.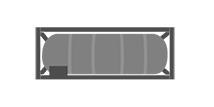 ISO CONTAINERS
A Opti-modal Tank or ISO Tank, is a cylindrical pressure vessel, surrounded by metal framework used for the transport of bulk liquids.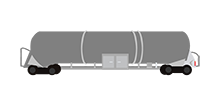 RAILCAR
Modern tank cars carry all types of liquid and gaseous commodities.
A tank car is a type of railroad car or rolling stock designed to transport liquid and gaseous commodities.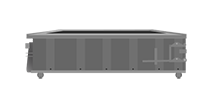 ROLL-OFF
A roll-off container is an rectangular open top dumpster, utilizing wheels to facilitate rolling the dumpster in place. The container is designed to be transported by special roll-off trucks.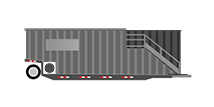 FRAC TANK CONTAINER
A FRAC Tank is used to hold water, when a well is being fractured. The material is held in the Tank and connected by a pipeline to a pump that will flow it down the wellbore at a high pressure to push open the formation.